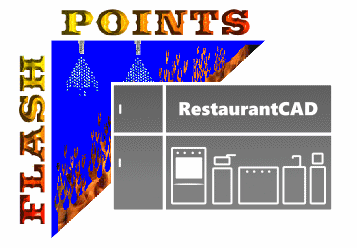 NEW FlashPoints UPGRADE


The newest FlashPoints upgrade is available for installation.
Since this version features a new installer it is necessary to install it manually.
These instructions are for customers currently running FlashPoints version 2.1.1.3 or earlier.

If you are using FlashPoints version 2.1.6.0, please use the "Upgrade FlashPoints" option on the HELP menu to upgrade FlashPoints.


Please follow the simple steps below to install FlashPoints RestaurantCAD:
Step 1. Install the new FlashPoints RestaurantCAD
Go to www.flash-soft.com/fpupd <<<< CLICK HERE
Click the INSTALL button to install Version 2.1.8.0.
Follow the instuctions to complete the installation.
Run FlashPoints RestaurantCAD to make sure Version 2.1.8.0 runs properly. [** IMPORTANT ** Do not skip this.]

The new version should start without activation and all of your jobs should be available.
A new, rectangular (FlashPoints RestaurantCAD) icon will also appear on your computer's desktop.
Step 2. Uninstall the old FlashPoints
DO NOT CONTINUE IF STEP 1 DID NOT COMPLETE SUCCESSFULLY!
Run the Control Panel by typing "Control Panel" in the Windows Search bar:



Choose "Programs and Features" on the Control Panel.
Select FlashPoints from the program list (NOTE: DO NOT select "FlashPoints RestaurantCAD")



Click "Uninstall/Change"
In the next window that pops up, choose "Remove the application from this computer" and press OK.



The installation of FlashPoints RestaurantCAD is now complete.
FlashPoints RestaurantCAD will automatically detect future upgrades and prompt you to install them.